COVID-19: List of Exhibitions Postponed in 2020
COVID-19: List of Exhibitions Postponed in 2020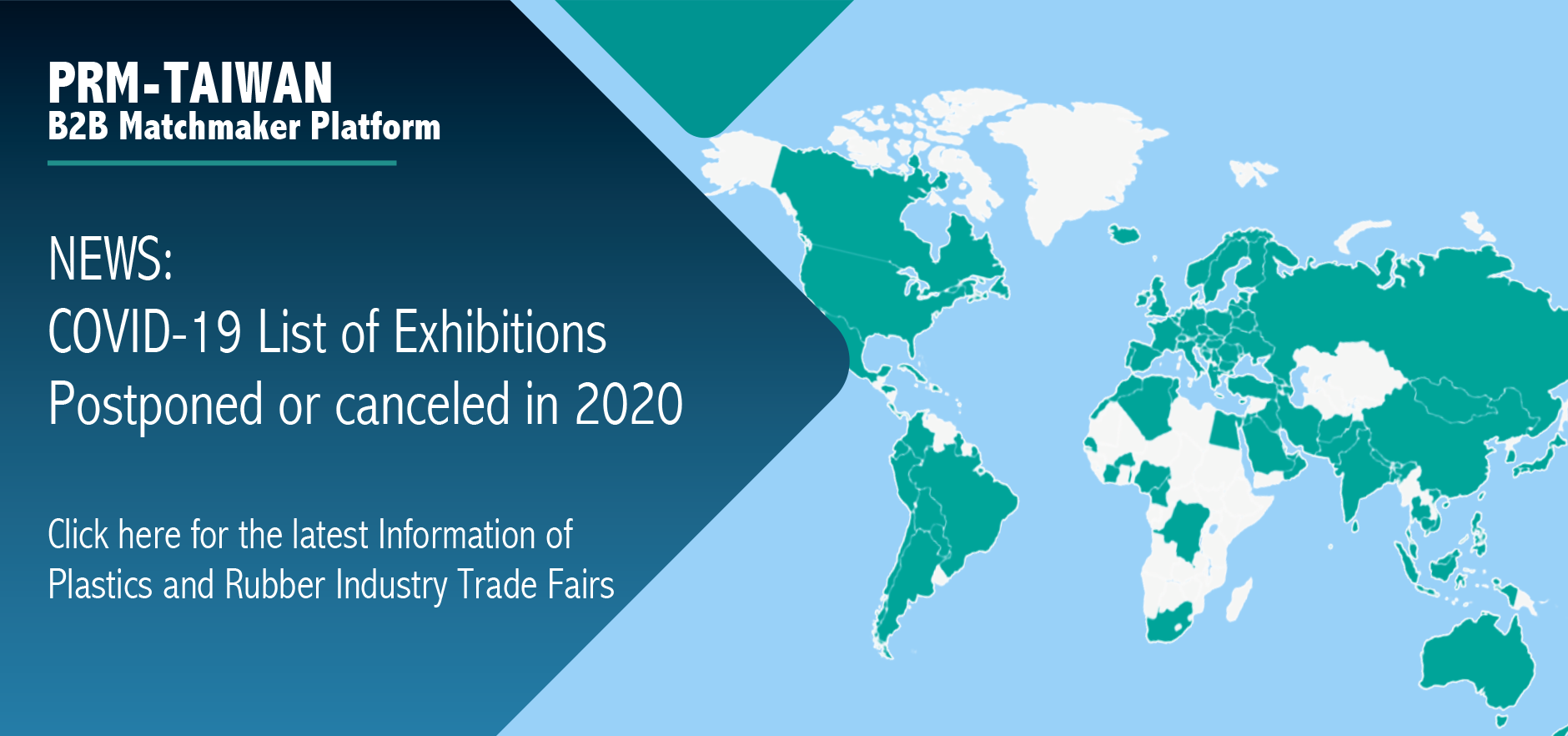 By: Daniel López (PRM-TAIWAN, Marketing Specialist)
Since the beginning of this year, all the Plastics and Rubber Industry has been affected due the Novel Coronavirus (COVID-19), this have impact not only for suppliers and buyers, but also for exhibition worldwide.
At the beginning this was a challenge mainly for Asian Countries, but at this time of the year, it already reached a worldwide level.
PRM-TAIWAN will keep you updated with the latest announcements regarding to any change of schedule of the coming exhibitions.
Below you can find a list with the information recollected from different sources.
Social Media
Facebook: https://www.facebook.com/PRMTAIWAN/
YouTube: https://www.youtube.com/user/PRMTaiwan
LinkedIn: https://www.linkedin.com/company/prm-taiwan/
NOTE: If you are the organizer of any exhibition related to Plastics and Rubber, Print, Pack, Parts, Raw Materials or Molds, please feel free to contact us with your latest postponement dates or cancellation announcements, to the following e-mail address: [email protected]