Medical Plastics to Command the Spotlight - High Tech to Shine at CHINAPLAS 2019
Medical Plastics to Command the Spotlight - High Tech to Shine at CHINAPLAS 2019

Benefiting from economic growth, population expansion and an intensifying aging phenomenon, coupled with everyone's increasing concern about health issues, the global demand for medical devices is increasing sharply. In North America, it is expected the spending on healthcare will register a growth of 5.9% from 2017 to 2025. In Europe, rising demand for both dental and physical body implants is expected to have a positive impact on the medical plastics industry. In the Middle East and Africa, meanwhile, demand for medical components such as disposable gloves, syringes, and catheters will drive the market.
In China, the industry also expects to see substantial growth. This can be attributed to increasing private and public healthcare expenditures, and an increasing geriatric population, among other factors. In addition, at the beginning of 2019 three commercial giants –– Baidu, Tencent, and Huawei –– announced their entry into the medical device market. Experts project huge demand for Chinese medical devices as well as for high-end medical equipment.
In response to the trend, CHINAPLAS 2019, with focus on "Smart Manufacturing, Innovative Materials, Green & Circular Solutions", is turning a spotlight on medical plastics sector. CHINAPLAS will provide an opportunity for upstream and downstream of medical companies to network and learn about best practices, leading to a "safe, high precision manufacturing, portable" medical industry.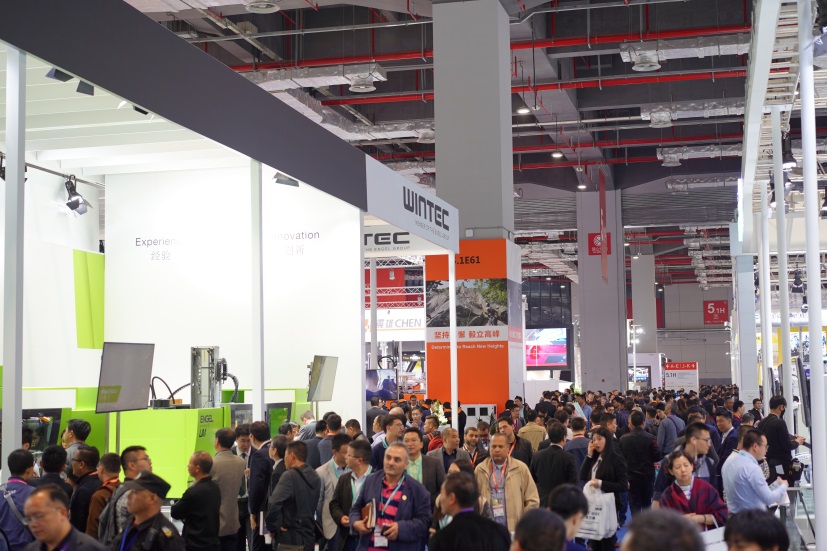 Novel Materials Support Medical Product Makers
High-precision medical device products also place demanding requirements on the raw materials needed to make them. Device makers are seeking safer and more environmentally friendly materials, to include finding ways to use biocompatible and even biodegradable resins.
Smart manufacturing has a role to play
Medical device manufacturing is a multi-disciplinary, knowledge-based, capital-intensive, high-tech industry. It integrates different state-of-the-art technologies, combining traditional industries with biomedical engineering, information technology, and modern medical imaging technologies, resulting in high entrance barriers. The ability to meet such requirements provides one benchmark for determining the level of manufacturing sophistication and high-tech development a country has attained.
Riding on the wave of "Made in China 2025", China's ability to manufacture precision and mechatronics equipment has been strengthened, propelling the energetic development of the medical device industry.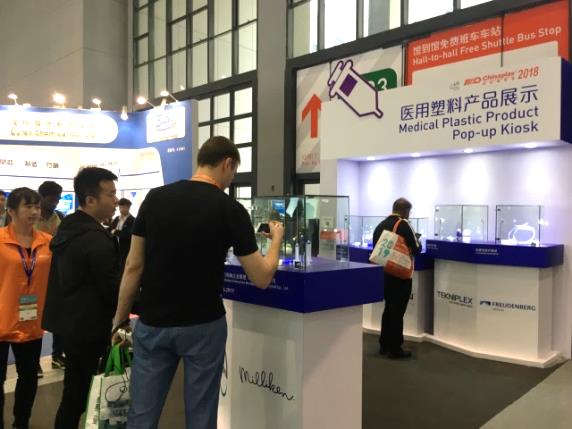 Concurrent Event - Medical Plastics Connect
During CHINAPLAS 2019, the show organizer is offering "Medical Plastics Connect", a prominent event that consists of multiple components –– "Medical Plastics Forum", "Medical Plastics Pop-up Kiosk", "Medical Plastics Guidebook" and "Medical Plastics Guided Tour". The event has been structured to empower manufacturers of medical devices, disposables and pharmaceutical packaging with the most advanced solutions and hottest technologies. This prominent concurrent event will assemble renowned suppliers from around the world, along with industry associations and leading medical device manufacturers to create an effective and efficient communication platform.
CHINAPLAS, now on a par with K Show in Germany, is returning to Guangzhou this year and will be held in Guangzhou, PR China, from May 21-24, 2019. An estimated total of over 3,500 exhibitors from all over the world, including BASF, Dupont, USI Corporation, Wanhua, Momentive, Milliken, LG, TSRC, Mitsubishi Chemical, Kraiburg TPE, Haitian, Yizumi, KraussMaffei, Arburg, Engel, Fu Chun Shin, Akei, Mehow, etc. CHINAPLAS 2019 is going to be an extravaganza!
It is expected that the show will attract more than 180,000 professional visitors from 150 countries and regions to visit CHINAPLAS! Many well-known enterprises in the industry have already signed up for the show. As of now, enterprises that have confirmed their participation in this annual event include Medtronic, Siemens, MicroPort, Mindray, Baxter, Wego, Kindly Group, SonoScape, Baihe Medical, Royal Philips, Tuoren, Bain Medical, etc.
Visitors can enjoy admission discount through online pre-registration from now till 10 am, May 14, 2019, at an early-bird rate of USD 7.5 for a four-day pass. To pre-register, please visit www.ChinaplasOnline.com/prereg. For more information about CHINAPLAS 2019, please visit www.ChinaplasOnline.com.

---
This press release is issued by Adsale Exhibition Services Ltd.
For media inquiries, please contact:
Hong Kong:Ms. Stella Yuen
Tel:(852) 2516 3316      
Fax:(852) 2516 5024
Email:Chinaplas.pr@adsale.com.hk   
Official Website:www.ChinaplasOnline.com
About CHINAPLAS 2019
CHINAPLAS 2019 is organized by Adsale Exhibition Services Ltd. and Beijing Yazhan Exhibition Services Ltd. and co-organized by China National Light Industry Council - China Plastics Processing Industry Association, China Plastics Machinery Industry Association, Guangdong Plastics Industry Association, Messe Düsseldorf China Ltd., the Plastic Trade Association of Shanghai. The event is also supported by various plastics and rubber associations in China and abroad.
First introduced in 1983, CHINAPLAS has been approved by UFI (The Global Association of the Exhibition Industry) since 2006. CHINAPLAS is exclusively sponsored by the Europe's Association for Plastics and Rubber Machinery Manufacturers (EUROMAP) in China for the 30th time. CHINAPLAS is currently Asia's No. 1 plastics and rubber trade fair.